Hey guys! I'm back, back to fulfill my promise on this blog. By the way, I have a great news for myself (bc my fam isn't proud *or happy with it?*) I'M AN ASSISTANT DIRECTOR RIGHT NOW.
Yes, you read it right. Last June 15, the first day of club enlistments (OR AKA PBB AUDITION), my first choice was The Broadcasting Media Club or popularly known as BTM Network of Far Eastern University (High School). AND NATANGGAP AKO OMG.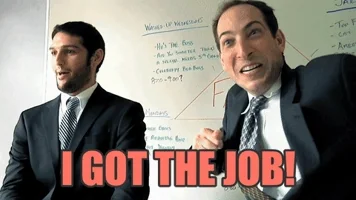 The position I really want is to be a videographer, but before I was approved by the Club Moderator, Mr. Jomar Redubla, Director Leonardo Yambot interviewed me first, asked me few questions, aaaaaaaand it gone well, he even put a check and wrote 'director' on the recommendation of my paper. *WHAT* But when Sir Jomar interviewed for the last time, again……NATANGGAP NA TALAGA AKO. Well, there, I'd joined BTM as a videographer.
But the next day, OUR VERY FIRST GENERAL ASSEMBLY (WITH THE NEW GR 11 MEMBERS, LIKE ME) HAPPENED, AND IT WAS SUPER AWESOOOOOOOOOME. WE'VE WATCHED THE DIFFERENT PROGRAMS THAT BTM NETWORK GIVES TO IT'S ONLINE VIEWERS. And at last, before we leave, we already got our position…..
Ps: nung una, akala ko talaga, those names (with their respective positions) that were flashed on the screen were the old members, but NO. It's US. We already got our job, and the one thing that really gave me serious SHOCKING MOMENT WAS…..
THAT I'M AN ASSISTANT DIRECTOR? *WHAAAAAT* I'M EXPECTING MY NAME TO BE ON VIDEOGRAPHER AND VIDEO EDITOR SIDE BUT WTH SLSMSNSNS IDK WHAT TO SAY I'M SO GRATEFUUUUUUUUUUUUUUUUL.
Fast Forward, we already had our first ever shooting experience, I'm at On Air (previously known as Tatak Musika) wherein talented Baby Tams are free to join. They should undergo an audition first and if they are approved, we'll schedule our shooting with them. We're advised not to tell too much info about the production & programs but
you can watch our first video at BTM Network Facebook Page (and don't forget to hit like on our page) xoxo.
ps: clickbait watchathink haha!